Rishikesh River Rafting Tours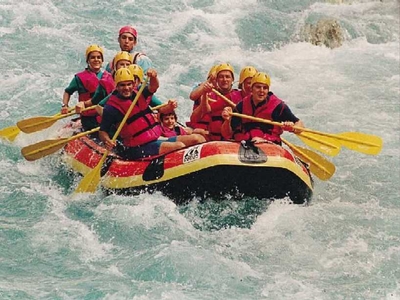 Shivpuri Rafting Packages
Shivpuri is Very beautiful location in rishikesh & River Rafting strach is 16 kms Shivpuri to Rishikesh Uttarakhand India.
more info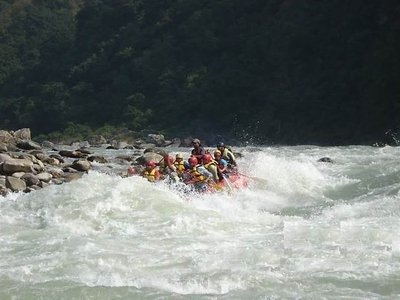 Marine Drive Rafting Packages
Marine Drive is also Most preferable location for rafting in rishikesh & strach is 24 kms Marine Drive Beach to Rishikesh.
more info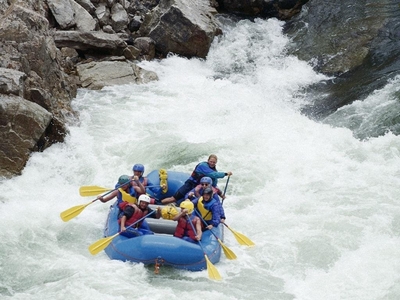 White Water River Rafting Package
Kaudiyala River Rafting is one of the longest rafting strach in Rishikesh. It is most adventurous rafting in Rsihkesh.
more info
Rishikesh Camping Packages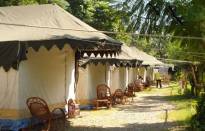 Luxury Camps Rishikesh
In Luxury Camping you will get all luxurious comforts in camps having electricity in rishikesh.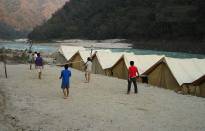 Shivpuri Beach Camps
Beach Camps in Shivpuri is Located near Ganga river & is famous for river rafting & Other adventure activities.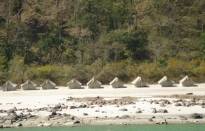 Marine Drive Camping
It is best location for camping near Rishikesh. If you are planning for beach camping with your family.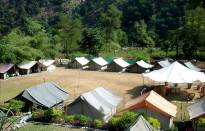 Jungle Camping Rishikesh
Jungle camps in Rishikesh is located little bit far from beach & here you will explore natural beauty.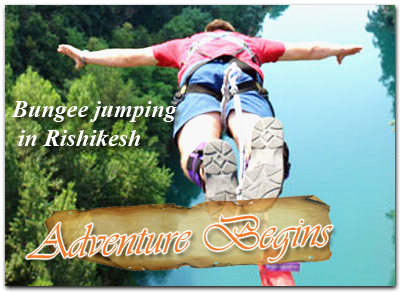 River Rafting Tour.com
We at Uttarakhand Holidays, providing well organized and capable rafting packages in the state of Uttarakhand and also all other tourist destinations of the India. Frivolous trips and other recreational trips are kept on organizing by our specialized tour managers for white water river rafting tour India, trekking, bungee jumping and camping in the whole country. Our experienced and professional trainers will always stand for each and every need of the client. Our main aim is to provide this adventurous trip in a safest and unforgettable way to you with lots of treasured memories as well.
Adventure Sports
River Rafting
It is thrilling water sport for the adventure lovers. It's known for its unachievable safety as well.
Rock Climbing
Excitement and new discovery with the help of the rock climbing of untouched and natural mountains.
Body Surfing
Feel the waves of river without taking help of any devices only you and a dedicated Swim fins while Rafting.
Trekking
The sport of trekking brings you in close contact with the local people of the country.
Kyaking
It best option to experience the thrill to give you a new flavor of the rivers and keep you busy in activities.
Adventure Tours
Family Holiday Tour
You and your kids will encounter plenty of real life experiences on an Intrepid Family adventure.
School Group Tours
The key objective of our school camping tours is to encourage children to learn by doing.
testimonial

I visited with our Frends & have wonderful experience of river rafting . Thanks a lot to your entire team for making our stay a pleasurable one.We really enjoyed the food, staying , badminton and off course river rafting.
Prateek Jain

I along with my friend prasanna attended the river rafting camp. It was our first camp at rishikesh and we really enjoyed the experience. I have fully taken the enjoy of river rafting in Rishikesh. I am very thank full to Uttarakhand Holidays for this trip.
Shobha

Awesome tour Of Rishikesh Last time I had taken the tour from Uttarakhand Holidays, for river rafting. This was awesome tour. I felt many enjoy full days of my life in this tour. Rafting adventure rishikesh is very responsible and fastest growing operator in Travel and Tourism field.
Rahul Jaiswal

It was my first camp at rishikesh and we really enjoyed the experience. Thanks a lot to Mr. Ajay Bhandari and your entire team for making our stay a pleasurable one. We really enjoyed the food, staying and fantastic river rafting with raft guide.
Lipika
Events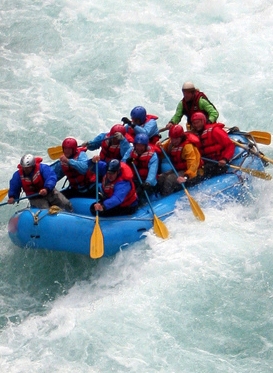 Devprayag river rafting offers some very exciting opportunities for the water sport lover in india.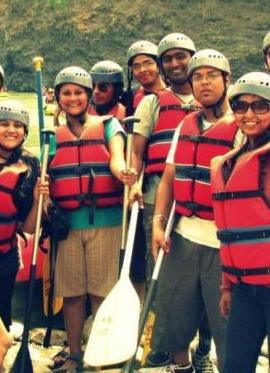 College Group Tour is orgainse to explore the beauty of Nature with adventurous water sports.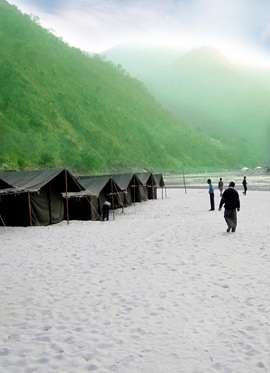 Take a break from your daily routine and plan a exotic weekend trip to explore the beauty of nature.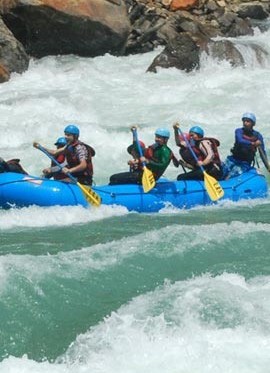 Byasi is located 30 Kms uphills from rishikesh & beautiful place for rafting, camping & other adventures.